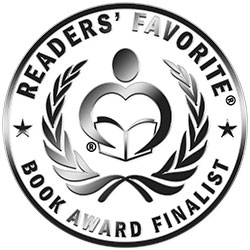 Reviewed by Christian Sia for Readers' Favorite
No one can hurt you unless you give them the power to hurt you. This seems to be the core message of I AM: Kicking Down the Walls of Silence about Sexual and Mental Abuse by Brenda Hammon. The book is a memoir that is written with a clear and compelling voice, a story of one woman's growth through multiple abuses. Brenda's childhood hasn't been easy and she'd known all forms of abuses. Such experiences took a huge toll on her life and she suffered psychologically. But when she gives birth to twins, it dawns on her that her life has changed; she knows she has something to live for; it's a call to restart and to create the life she'd always wanted. She refuses to be determined by her past. It's a story of redemption, a tale of hope that we can choose what our lives should look like.

I AM: Kicking Down the Walls of Silence about Sexual and Mental Abuse will help many readers understand that in spite of their hurts, in spite of what has happened to them, in spite of what others think about them and how they treat them, they have the power to rise up and take control of their lives, that their dignity comes from the choices they make, those choices that allow them to embrace life and to give life generously. Brenda Hammon articulates brilliantly on a variety of themes, including sexual abuse, the traumas of childhood, self-identity, and womanhood. She tells her story with clarity and unwonted honesty, and many readers will undoubtedly find themselves in the story. Her journey towards healing and success will inspire a million lives.