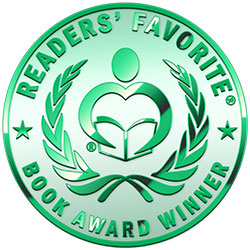 Reviewed by Christopher Solaas for Readers' Favorite
I Am Sarah by James Davison is an action-packed continuation in the chronicles of three people raised from the dead by Jesus Christ – Lazarus of Bethany, Elan, the son of the widow of Nain, and Sarah, the daughter of Jairus. Three people who, through their resurrection, received immortality. Down through the centuries, with the guidance of the angel Gabriel, these three are given tasks to perform to ensure the preservation of the faith, becoming catalysts for change and agents of mercy or judgment. In this novel, Sarah takes over the guidance of a school in Italy to assist women in learning the healing arts, while dealing with her inner demons over her participation in the violence of the Crusades. All while she and her immortal friends avoid capture by a secret faction dedicated to returning them to the grave… permanently!

I thoroughly enjoyed this amazing adventure through the Middle Ages. And what's not to like? A faith-filled fantastic journey down through the ages laced with charm and wit. The banter between these immortals and the world-changing figures they visit is engrossing and thought-provoking. The characters were realistic, the stakes were high, the action was intense, and the world-building was exquisite. I Am Sarah by James Davison mixes the historic with the fantastic with grace and care. The eras described and the settings throughout history show research and vision, and I found the whole of it an immersive and enjoyable read. I highly recommend this novel to fans of faith-filled Christian fantasy.