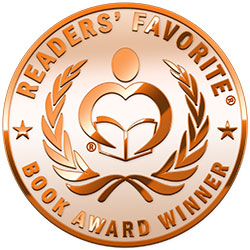 Reviewed by Katelyn Hensel for Readers' Favorite
I Ate The Cosmos for Breakfast is a beauty from cover to final page. Melissa Studdard has such a passion for life. She quite literally breathes a world of color into the sometimes drab world of poetry and seems to have such vigor that I would most likely be intimidated should I meet her in person!

Just sit and take a moment to picture what the name suggests. I ate the cosmos. What does that mean? The odd descriptions and zany imagery gave this set of poetry a bit of shine to its rhyme and a bit of sass to its syntax. There are so many questions present in the text and, while the author gives her own answers and her own interpretations, there is also room for the reader to explore and think for themselves to find a meaning in each poem.

What I liked most was that each poem had a very visual quality to it. No description was left out, no tiny detail seemed to have been forgotten. Each poem easily formed a picture with words that stuck with you after you finished reading. I loved the formatting that Melissa Studdard chose for this piece. I get that poetry is supposed to be free form, and in the eye of each beholder...however, that does not allow the freedom to have messy format or odd spacing. Thank you, Melissa, for writing awesome poetry that also looks attractive and well written on the page. That's a hard thing to do, it seems, in the genre.