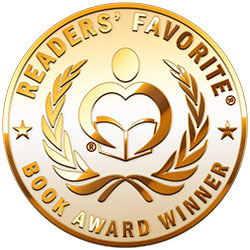 Reviewed by Susan Sewell for Readers' Favorite
A mother depicts the joys and trials she experienced in the first few years of motherhood in the poignant memoir I Love You More Than Coffee by Melissa Face. When Melissa and her husband saw the two pink lines on the pregnancy test stick, they were ecstatic. After running through the gamut of nausea and swollen ankles, Melissa and her husband's highly anticipated baby son came into the world. However, the beautiful fantasy she had created while waiting for his appearance didn't become a reality. Instead, their new life was utterly unlike anything she had anticipated, and she was too tired to change it. With the soiled diapers, the dirty bottles, and the smelly burp rags overtaking their home, compounded by the lack of sleep, Melissa's well-organized life takes a back seat. Their exquisite new baby, who she loves most dearly, is draining the life out of her. How does she cope? And most importantly, will she ever regain the momentum her life once held?

Nostalgic and endearing, I Love You More Than Coffee by Melissa Face is a delightful memoir of a woman's journey into motherhood. Well written, it is an enjoyable narrative that begins with her first pregnancy and travels through her second baby's addition to the family. Filled with charming and lovable baby quips and mishaps combined with her motherly common sense responses, it is a heart-warming story depicting the deep love of a mother. A beautiful tribute to motherhood, it realistically captures some of the not so easy moments that produce our most precious memories. Full of wisdom, charming anecdotes, and sensible ideas, it would make the perfect accompaniment to the newly pregnant mother's Bible, Heidi Murkoff's What to Expect When You're Expecting. New and not so new mothers will find this satirical introduction to motherhood enjoyable and delightfully entertaining.