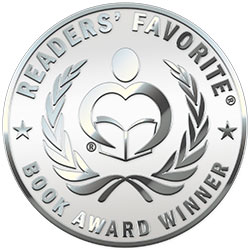 Reviewed by Darin Godby for Readers' Favorite
Struggling to maintain a personal relationship with God is part of what many deal with because of religion being filtered through people or organizations. IDEOLATRY – God is Not Your Problem by Dr. Rich Masek deals with many misconceptions as well as religious ideas that need to be confronted and made personal for each person, rather than just taking someone's word as to their own belief. Dr. Rich Masek does a beautiful job of challenging the reader to confront their own beliefs vs. what others have tried to indoctrinate into their lives. Noted within the material is the fact that while the Spirit led Jesus, which is the desire of man, many times he is influenced by the law, traditions and man's opinions.

A very profound statement by Dr. Masek is: "We develop our book of personal Ideolatry using our version of the truth. We tend to base that truth on relativity influenced by our various situations, observations, perspectives, and experience. Our Ideolatry affects our views of both God and His character." (Pg. 64). Dr. Masek uses many illustrations, tables, charts, and scriptures to make his points and enlighten the reader. This material is not about pushing his agenda as much as allowing the reader the opportunity to challenge themselves and have a better understanding of how to make their own decisions. A great concept presented is would God conflict with Himself? Can God do good and evil? There are so many valid points to consider. This is indeed one of the most excellent books of our day. Every church, leader, college, and university should have this material. Dr. Masek says what should have been said many years earlier. This is definitely a 5-star book!