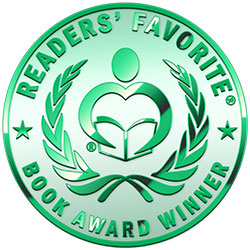 Reviewed by Lucinda E Clarke for Readers' Favorite
If You Were Me and Lived in...Colonial America is a children's book telling in simple terms the background to the religious persecution in England following King Henry VIII's failure to obtain a divorce from Catherine of Aragon, and his break away from the Roman Catholic Church under the Pope. The author explains how many people followed the new Protestant faith, but then fled England to settle in the Dutch Netherlands to worship in freedom. They had adopted an even simpler form of expressing their faith and were labeled Puritans. Since life was hard in the Netherlands, especially learning a foreign language, they then embarked on two ships to settle in the New World – America. The remainder of the book tells the young reader what life was like in the early colonial days, how they built their houses, what food they ate, how they dressed, and made friends with the native peoples who already lived in the area.

I thought this was a really delightful book. In writing If You Were Me and Lived in...Colonial America, Carole P Roman has used simple language that even very young children can understand. The more unusual words are followed by phonetics to aid correct pronunciation. There is a comprehensive glossary suitable for early readers at the end of the book. At no point was there too much information and no questions were left unanswered. The drawings on alternate pages are a joy, simple yet detailed enough to give young readers an excellent understanding of what day to day life was like in those times and under those conditions.

Despite being a history major, there were several things I learned from the book. The subject of divergence within the religious beliefs was handled clearly and beautifully, and I loved the questions posed as to the clues in the names and challenges facing new settlers which involve readers. I have noticed several books in this series before, but this is the first one I have read and I would recommend they are included on the school lists for primary school libraries. An added bonus are the teaching materials associated with the book. A delightful read, thoroughly enjoyable and well worth 5 stars.