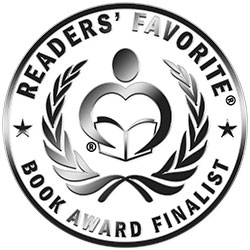 Reviewed by Rosie Malezer for Readers' Favorite
I'll See You in My Dreams: A Magical Bedtime Story is written by Michal Y. Noah and illustrated by Favreau. Hoppy is a young rabbit, far too afraid to fall asleep or be left alone at bedtime. The shadows on the walls from the windows outside look like monsters and she is afraid they will attack her if she is left alone. After she asks her parents to stay with her each night, they instead come up with a plan to help Hoppy sleep soundly. Before she falls asleep at night, the parents discuss 'meeting' Hoppy in her dreams and about the wonderful adventures they will have together inside those dreams. They plan to discuss all of Hoppy's amazing and fun-filled adventures each morning when she wakes. In her dreams, Hoppy would meet her parents at the lake, and she would play and interact with the fish, turtles and sea horses. Soon, Hoppy is so excited to fall asleep and have her adventures that she is no longer scared and no longer asks her parents to keep her safe as she is falling asleep. Hoppy feels safe at night, knowing that her parents are always with her in her dreams, having fun and making her smile.

Michal Y. Noah has created a book which is not only beautifully illustrated and cleverly written in rhyme, but it engages the young reader easily. The therapeutic value of the book alone is immeasurable, as many children and adults suffer from anxiety and nightmares, with friends and parents not knowing how to help. This book is an ideal solution in calming those fears and making sleep time an exciting place to be. I would recommend I'll See You in My Dreams to all ages, not just younger children. Anybody who is haunted by nightmares and anxiety could easily benefit from this book and the calm that it produces, alleviating any bad dreams.