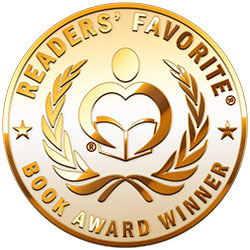 Reviewed by Viga Boland for Readers' Favorite
"Everybody has a story" is a well-worn phrase. But how many of us, as we go about our busy lives, ever stop to think about the home life of that disabled boy carrying out groceries or rounding up the emptied shopping carts around the parking lot? Or what would we find if we could read the mind and heart of that circus side-show attraction, the tiny female dwarf in the cute polka-dot dress? Or how does the trucker, who kindly stops to help a near lifeless girl on the highway, feel when his good Samaritan gesture turns his life upside-down? These are just a handful of many everyday people whose stories would never be told if it wasn't for writers like William H. Coles.

The Illustrated Short Fiction of William H. Coles: 2000-2016 is a magnificent collection of 31 short stories of varying lengths, two graphic novels, and one of his most popular novellas, Sister Carrie. And as we move from one story to another, the lives, hearts and souls of ordinary people like us are told in Coles' straightforward, uncluttered style, where what people say and do to each other is more gripping and unforgettable than the most intricate plots ever written. What's it like to be raised Amish and then dare to fall in love with someone outside the community? What's it like to have to deliver a eulogy for those you can barely tolerate when their families are grieving the loss of their loved one? And who will give a stillborn child, seen as and thought of as a "thing," some kind of burial? Stories such as these will keep us glued to The Illustrated Short Fiction of William H. Coles: 2000-2016.

"Award-winning short stories of characters facing moral decisions that stretch their lives to mirror who they are and what they might become" is how this book has been described on Coles' website, "Story in Literary Fiction." That sums The Illustrated Short Fiction of William H. Coles: 2000-2016 perfectly. As a reader, Coles' collection has reminded me of why and how literary fiction differs from popular fiction. It's a reminder of why, as students in the sixties, we studied writers like Charles Dickens, Gustave Flaubert and Emily Bronte: plot mattered but character mattered more. But on a personal note, as a writer, for me The Illustrated Short Fiction of William H. Coles: 2000-2016 has opened a whole new world of possibilities. I can no longer look at the drunk passed out in a doorway downtown, or listen to the irritated voice of a customer service advisor, or watch a now disfigured young woman with the voice of an angel on America's Got Talent who was one of only two who survived a horrific plane crash without wanting to know their story. Better yet, I am inspired to write such stories one day, and can only hope to do so as beautifully as William H. Coles has written these. I have read many books on how to write, but I've learned much more about writing by reading The Illustrated Short Fiction of William H. Coles: 2000-2016. Thank you, William H. Coles, for your inspiring and motivating stories that have touched this writer/reviewer so deeply.