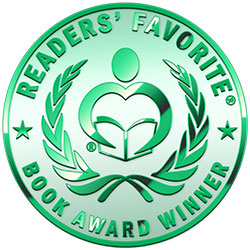 Reviewed by Lorraine Cobcroft for Readers' Favorite
Andrea Jarrell's evocative memoir, I'm the One Who Got Away, tells of her early life with a single mother who struggled to overcome a destructive attraction to an abusive, alcoholic ex-husband. Vivid and inventive descriptions carry us into Andrea's world, bringing scenes and characters to life in brilliant Technicolor. We get to know Andrea, and the people in her life, intimately. They are real people; people we know and love. The way she conveys emotion is neither soppy nor trite, but she makes us feel it intensely. She does not ask for pity, and we do not feel inclined to offer it, but we cannot help but cheer her victories. She does not judge, but explores, and her exploration paves the way for a better understanding of ourselves and our world.

Andrea's candor and courage are reflected in a very honest account of her quest for security, love, and self-acceptance. She writes with rare compassion and understanding, both of the significant others in her life and of her own strengths, mistakes and character flaws. Also the only child of a single mother, I found it easy to relate to Andrea's curiosity about her dad and to her yearning for a "normal" family. I also found a synergy in the fact that my mother's second husband was both addictively charming and abusive. Like Andrea, I was torn between wanting a father, wanting to protect my mother, and wanting to respect my mother's right to make her own choices. And finally, as I suspect many other readers will, I related because of my own experiences with alcoholics. Andrea challenged me to consider parallels in our stories, and to explore how my own experiences and relationships have shaped me and my relationships.

Perhaps the measure of a worthwhile memoir is the extent to which it enables the reader to look inward and gain a deeper understanding of themselves and their world. Ultimately, though our experiences may differ greatly, we are all similarly challenged to learn how to be comfortable in our world, to have confidence in our strength and courage, and to believe that we are worthy of love. I Was the One Who Got Away left me pondering whether perhaps we don't all "get away" from something or someone. Andrea Jarrell tempts us to consider who or what we got away from, and how our getting away (or perhaps not getting away) shaped our life and character. I closed this book having walked in Andrea Jarrell's shoes and experienced her trials first hand. I finished reading I'm the One Who Got Away with a keen awareness of my own successes and failings, and confidence that, like Andrea, I can achieve a sense of peaceful belonging and self-worth. This is an enthralling story; the work of a stunning writer.