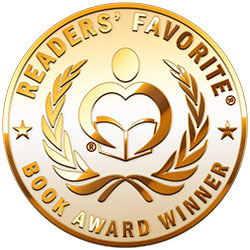 Reviewed by Michelle Stanley for Readers' Favorite
How well do you know God? Imagine God is a Christian guide by Rick Pribell. The primary goal for writing this handbook is to teach people how to become closer to God. It can also be used as a study guide. Developing a positive and everlasting relationship with Him will ensure our happiness and spiritual well-being. In order to achieve this, we mustn't worship false idols. Obeying the Ten Commandments and emulating God's character are other steps to follow. Evil and sin will control our lives if we abandon Him. Learning to control emotions and choosing our reactions can enable the right choices. Seeking His forgiveness is important; are you forgiving too? The path to salvation isn't easy but it can be rewarding.

Rick Pribell describes his own past experiences when he started several business ventures, convinced that making money made him happier. But then he realized that not practicing his faith regularly was the main cause of his misery. Reconnecting to God changed his life. The inspiration to write Imagine God came when Rick Pribell was seriously ill. Being sick made him reflective and he decided to create a handbook that could be a step-to-step guide to Christian living. The main objectives are to recognize God, building a better relationship with Him while sharing His love with others. Know why you are created in His image. Learn how to deal with problems. Bible scripture examples are included in each chapter to enhance the passages. Imagine God is a motivational and helpful counseling handbook that can be used personally or in Bible studies.