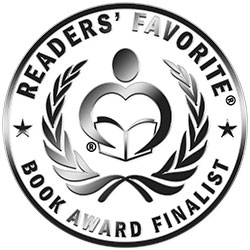 Reviewed by Kathryn Bennett for Readers' Favorite
"In Search of my Soul" by Lucy Pignataro is a book that has the author sharing her life story with the reader in the hope that others will be encouraged to bring forth their own gifts and wisdom. Lucy Pignataro is a counselor, life coach and a Reiki therapist who is always looking for the best in herself and in others. Using the skills she has she always looks to help others find the way they need to aspire to a better way of living. Lucy is a wife and a mother and finds that these roles are a great source of joy for her. Through her skills and stories she hopes to help others find that same happiness.

I really enjoyed this book. While it is a book that shares the author's life story, it really does offer great advice. The lessons that she gives you if you take them to heart are truly inspiring and will help you find a new path in your way of thinking. There have been several instances in my life lately that have had me thinking negatively and thanks to the lessons I learned in this book I think I can adjust my thinking on that. No one is ever going to have a stress free or always positive life, but how you deal with situations, I think, is what really shows the character in you. If you are looking for a positive uplifting book that will really give you solid advice, that can be used every day. This is a good choice for you in that respect. I think anyone can take some lessons away from this book and be happy with them.