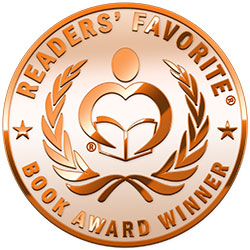 Reviewed by Deborah Lloyd for Readers' Favorite
Best friends forever, Anna Dillon and Dante Leola ventured on a medical mission to Ban Nam Khem, a small fishing village on the coast of Thailand. Dante's nickname for Anna has always been Sparky, illuminating the role she played in his life. But, this brief period of time in Thailand changed their lives forever. Anna met Jude Grayson and had a brief, passionate affair. She needed to return home immediately for a family death, and she never heard from Jude again. She resumed her medical studies and finally was able to move on with her life. Then…everything changed again. The story of Anna, Dante, and Jude is detailed in the novel, In This Life, written by Christine Brae. How the three of them navigate the changes in their lives, colored by secrets and lies, comprises the compelling plot.

This book is a page-turner, engaging the reader from the first page to the last. It is written in four parts; three parts are narrated by Anna, while one part is from Jude's perspective. The parts span six years of time, covering the evolution of these three relationships and career choices, as well as family and friend relationships. There is another aspect to this story which adds an enriching depth, and that is the addition of faith – faith in God, the Catholic religion, one's life purpose and eternal life. Author Christine Brae has crafted a wonderful novel titled In This Life; it is a true love story, rich in emotional prose. A thought-provoking read!