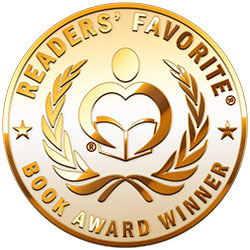 Reviewed by Saifunnissa Hassam for Readers' Favorite
Jayson Adams' novel Infernum is a gripping science fiction story of humans and AIs, black holes, and a race to stop a catastrophic end to Earth's existence. The story is set in 2330. Captain Thomas Holbrook receives cryptic mission orders diverting his CentCom warship, the Avenger, to Sagittarius A Star (Sag A Star). It is a dangerous, one-way mission. Sag A Star is at the galaxy's center, with a black hole from which no one has ever returned. The aughts are AIs created by humans. The Collective is a network of sentient aughts independent of humans. Sentient aughts can exist as humanoids. Their brains and actions function at incredibly fast speeds. An aught starship is on its way to Sag A Star to mine Planck Matter for use in a destructive weapon to destroy Earth. Captain Holbrook's orders are to stop the aughts from acquiring Planck Matter. Physicist Dr. Rebekah Riesen, and a sentient aught, Tentek, join the Avenger's crew on their journey to Sag A Star. The action intensifies and the tension escalates as the Avenger speeds toward Sag Star A.

I was pulled into Jayson Adams' compelling and multifaceted novel from the outset. I enjoyed the story's diverse characters, and I loved the richly detailed and highly imaginative worldbuilding of deep space and black holes. I liked how the story's multilayers and different perspectives unfolded, particularly through the characters of Captain Holbrook, his executive officer Commander Paul Stephens, the AI Tentek, the physicist Dr. Rebekah Riesen, and the new young officer Ensign Jiménez. Each of these characters faced perilous situations. The dialogue, actions, and drama of their inter-relationships brought to life their strengths, weaknesses, and inner journeys. The characters who most captured my imagination were executive officer Commander Paul Stephens and the AI Tentek, both unflinching in the face of life-threatening situations. The story gained great depth through these two characters and became thought-provoking, with ethical questions about the rights and freedoms of AIs compared to humans. The book is as much an account of friends and enemies, connections, loss, remorse, and anguish, as it is a sci-fi story. It is a well-crafted tale with compelling characters and strong themes, intriguing and suspenseful to the end!