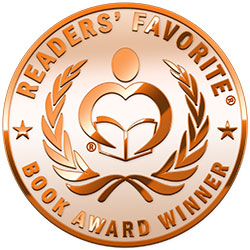 Reviewed by Christian Sia for Readers' Favorite
"Much has changed. You called me an Angel. I have not been called that in a long time. I have regretted my actions that brought me in this place. We are no longer called Angels; Death has renamed us. We are now Death's Reapers," is one of the ways Lucifer describes himself and his predicament after losing control of his realm.

What would happen if the Prince of Darkness loses his power and finds his consciousness thrown away from his very essence, lingering in the primordial place of existence — heaven? This is the story that Glen Shipherd develops in Infinity: Rulers, a tale of the shift in powers, a supernatural tale of the fate of angels and mankind's hope for redemption. Separated from the earth where he's exercised tremendous power and control, can Lucifer make his way back and be on time to assume his role? What will happen to humans when he returns — if only he does? Read this eternal drama from the masterly pen of a gifted and highly imaginative author.

The story is told in the first person narrative and reflects the depth of anguish experienced by the main character, Lucifer himself. This is a very beautiful entry in the area of angelology, featuring humans, angels, and other beings in the quest for redemption. The conflict is monumental and readers will find it hugely rewarding and entertaining to step into the consciousness of the Prince of Darkness. The prose is beautiful, filled with many images that are capable of making readers wake up in the middle of the night with haunting nightmares. Infinity: Rulers is a compelling read for lovers of the supernatural and the mystical. Glen Shipherd comes across as an expert story teller, with great characters and a very powerful narrative voice.