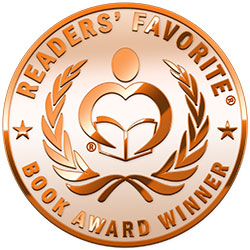 Reviewed by Tammy Ruggles for Readers' Favorite
Into the Spotlight, by award-winning Leslea Wahl, is an intense and energetic YA faith-based novel about how a bad summer for teen Josie turns into possibility and hope for the future. She thinks she knows who she is, but situations present themselves that enable her to look deeper within to find what she's really about and what's important to her. She is sixteen and deeply humiliated at school, faced with challenging peer pressure, so she runs to an aunt who lives on an island in South Carolina and plans to stay for the summer. This chance at a new future leads to friendship and romance. A string of thefts presents thrills, but she is blindsided by a terrible incident that leaves her realizing what's most important in life. She is determined to get to the bottom of a mystery she's involved in and has to lean on her faith as she accepts the lessons God has to teach her about who she really is.

Even though this premise sounds serious, the novel turns out to be a fun, uplifting read. There is a good balance of heavy subject matter and lighthearted themes. The humor helps soften the somber themes, and this balance is what Wahl is good at. Just like life itself, this book portrays the ups and downs, romance, and heartache that touch us all. This story could be called the perfect example of a beach read or summer read, but really, it would be enjoyable in any location, during any season. She also balances faith with adventure, which should appeal to almost any teenage reader looking to identify with faith-based novels that are fun, romantic, and exciting. The characters are interesting and believable, the writing is energetic, and the situations are intriguing. If you're looking for a solid YA novel with good character growth, be sure to read Into the Spotlight, by award-winning Leslea Wahl.