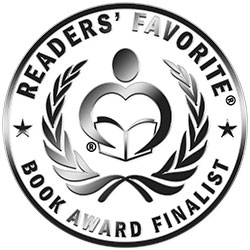 Reviewed by Cee-Jay Aurinko for Readers' Favorite
Russ Melrose's protagonist in his debut novel Jacob's Odyssey (Dead Dayz Volume 1) is Jacob Henricksen, a fifth grade school teacher with nothing about him that would tell anybody else that he's an "action hero." Plagued by the memory in which he had to kill his own brother, Jake makes his way through other people's backyards to a cabin somewhere in the Wasatch Mountains. While occupying one of many abandoned homes, Jake receives a phone call from a woman who asks for food for her and her daughter. What Jake finds at the woman's location is another person – a cheerful yoga teacher. When they ask Jake for a favor, Jake doesn't hesitate to comply. Maybe by helping them, he can make up for what he did to his brother.

According to colorful internet patois, the virus, never named in the book, has already turned most of the human population into "infected," "grays," "zombies," "zeds," or "runners." What sets this post-apocalyptic, zombie-infested world apart from most fictitious creations is that in this one, the internet is still up and running. I like how Jake, being a fifth grade school teacher and all, got a chance to use that to his advantage in the novel. For an antagonist, Jake has to contend with an alpha that he refers to as the "Swimmer." The Swimmer quickly becomes Jake's bane, showing up around every corner, smart and calculating. He is a chilling addition to the storyline and a welcome counter plot. Blood-and-guts moments are never very far off, making one fear for the lives of the protagonist and the people he must protect.