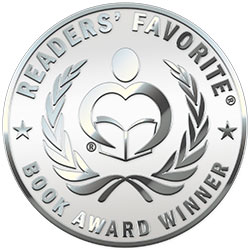 Reviewed by K.C. Finn for Readers' Favorite
Jesus Ascended: What Does That Mean? is a work of non-fiction focused deeply on religion and the Christian faith, penned by author Scott Douglas. Subtitled 'Jesus' Final 40-Day Lesson', this concise and detailed guide explores the transformative power of the Ascension and the forty-day period between the Resurrection and the Ascension of Christ into Heaven. Though most of the focus in other works is on the teachings that Jesus delivered publicly before his death, this work takes small details from the lives and records of the disciples and explores how they became transformed by additional teachings in that crucial time period.

Where most considerations of Christ and his teachings tend to cover the same ground with new applications for the modern-day, author Scott Douglas digs deeper to observe some of the lesser-known details and observations that can be gleaned from the life of Christ. Douglas's prose is highly accessible, clear and respectful of his subject matter, but it is also engaging and laced with a friendly and inquisitive air that is sure to envelop even the most staunch students of the holy word. The ideas discussed fit well with the Christian theology overall, and present some really interesting questions about how we might solidify our faith over time and what it is that makes a true believer true. Overall, Jesus Ascended: What Does That Mean? is a highly engaging and fascinating read which will certainly give devout followers a lot of new information to think about.