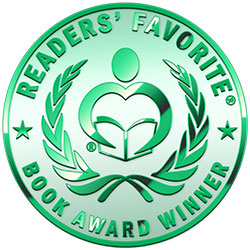 Reviewed by Emma Megan for Readers' Favorite
Jewels of Kidron by Susan Miner is a poignant young adult fantasy dealing with abuse. It follows two young girls searching for a place to belong and feel safe and loved. Katie is in a group home for abused children. She is haunted by the same nightmare every night and has terrifying secrets to keep. She can't tell anyone who hurt her or that her best friend is in grave danger. She believes the truth will endanger both their lives even more. Angelina is a lonesome elf who wants what the human girls seem to have—to be safe, carefree, and happy. Her father told her she was worthless and stupid. Both girls, Katie and Angelina, have troubled pasts, which they struggle to overcome. They wish to find a place where everyone can be safe, free of abuse, and loved. Will they ever be safe?

This tale of magical realism blew me away. Despite its challenging and moving premise, Jewels of Kidron is an enchanting and deeply uplifting story. It's about abuse, trauma, dysfunctional families, friendship, courage, forgiveness, trust, and finding your voice. I adored sinking into the world Susan Miner has crafted—full of depth and danger. I loved and rooted for both Katie and Angelina throughout the entire book. I would have followed them to the ends of the earth. Woven with intriguing fantasy elements, this unforgettable story will move readers. It will encourage them never to let anyone break their spirit or silence their voice. Jewels of Kidron is an incredible and life-affirming debut novel not to be missed.