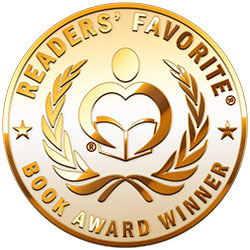 Reviewed by Anne Boiling for Readers' Favorite
There is a proven correlation between joy in the workplace and productivity. "Joy Rules! 30 Lessons To Help Leaders Harness heart Power At Work" is an exciting read for all leaders. Dr. Filomena D. Warihay, Ph. D. writes in a perceptive, energetic, sensible and humorous manner. She offers 30 insightful and inspiring lessons. Among the lessons you will learn: Leaders should be self confident, willing to laugh at his/herself and inspire workers. A leader should not be afraid to put his/herself on the same level as other workers. It is much easier to get workers to produce by offering rewards than threats. As a leader you should have specific goals. If you don't know what you are working toward, how will your employees? A leader also allows employees to be creative. A leader listens to the individual.

This book is well organized. It is easy to understand. You do not have to have a Master's degree to get the point. The book is actually a pleasure to read. I suggest this book for anyone that supervises or leads others. I can even see this working in church environments.