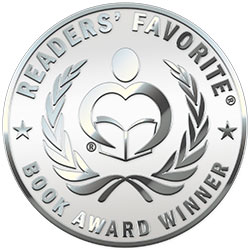 Reviewed by Emily-Jane Hills Orford for Readers' Favorite
We are all nervous at one time or another. It's not surprising that children are nervous, too, even when they put on a front and look brave. Going to a new school, meeting new friends, trying out for baseball ... the list goes on. Everything in life has the potential of making all of us nervous. Yet, we must face everything in life.

In Just Breathe by Annette Rivlin-Gutman, a little boy must learn to face a classroom full of students that he doesn't know, and a teacher he doesn't know. Calmly, before he leaves for school, his mother gives him the best advice ever: "Just breathe!" As the little boy hesitantly confronts the new classroom full of strangers, he remembers his mother's words and takes a deep breath: "Instead of retreating, I trust how I feel. I take a deep breath and my fear starts to heal." The little boy has already learned a valuable lesson and throughout the story he remembers his mother's words: "Just breathe!"

Annette Rivlin-Gutman has written a charming story, completely (and very cleverly) told in rhyming verse. With illustrations by Melissa Bailey, the story takes the reader through the challenges of a little boy's first day at school. It's not unlike the challenges that any boy or girl might face on their first day of school.

This is an important story for young people, told in verse and with colorful illustrations. We all need to face nerve-wracking situations and, like the little boy in the story, we just have to remember to breathe deeply and carry on. We can't hide from the world, so we may as well face it head on. Well done!