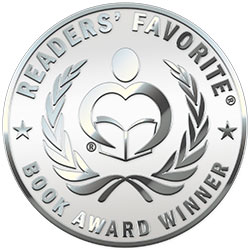 Reviewed by Rosie Malezer for Readers' Favorite
Just Make Me A Sammich: Absurd Observations From a Wild Mind is by Don Ake. Don has been writing humor columns and blogs since the age of 11. He does it to make other people smile or laugh in a time when the world is so serious and scary. With a large number of loyal followers, Don has compiled some of his most well received blogs and created this book. The title is a play on male-female relationships where men believe they are dominant and their female counterparts should be submissive, leading to the man's demand of 'Just make me a sammich!' which, in turn, leads to the woman shouting her response of 'Get off your butt and make your own sammich!' What the woman fails to realize is that he only demands the sandwich in the first place because he loves and treasures her so much. Learn about the SHE rule, hanger pains, black market butts, the advantage of boxer briefs, and much, much more.

There really is no way to describe Don Ake's literary masterpiece of laughs without my husband oddly watching me maw like a donkey followed by unladylike gasps for air and a few snorts in between. Just Make Me A Sammich is possibly the funniest book I have ever read. While it is true that some people will go out of their way to take offence at every politically incorrect word written in these pages, those who really do need a good laugh would benefit from reading the riotous wit which is cleverly presented so as (trying hard) not to offend. Men's demands on women because they love us so much and women's scathing responses because they want their men strong – I am still scratching my head as to why 'sammiches' determine one's sexual attainment for the evening, and even considered hiding the bread from my husband while reading Don Ake's words of wisdom. After reading Don Ake's book, I can honestly say that dinner conversation at my house will never be the same again. I thoroughly enjoyed each chapter and recommend this book to mature readers who have pondered why women think you should be able to read their minds, while men insist that they are not male chauvinist pigs.