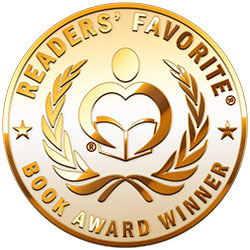 Reviewed by Anne Boling for Readers' Favorite
Jill DeSena-Shook offers readers an honest and humorous look at the job seeker, employers, and recently hired employees. She stresses the need to be prepared before the interview. Research the company. Collect business cards and social network. Be willing to gain experience, you weren't born knowing how to walk and talk. DeSena-Shook discusses the pros and cons of a recruiter.

A resume is important, but it has to be the right resume. She offers examples. How you look and dress can get you the right job or lose the right job. Look neat and professional, no wrinkles, no loud jewelry, no blue and purple hair. Jill offers examples of what not to do. She also discusses accents. That one got me. I have a very strong Kentucky accent. I can certainly understand what she is saying but I'm not sure how to lose the accent. My favorite suggestion was be positive. Attitude is everything.

It is easy to recommend this book. Jill has covered the topic of getting and keeping a job from A to Z. She brings experience and expertise to her book. It is written in an easy to read and understand manner. I found it both entertaining and informative.