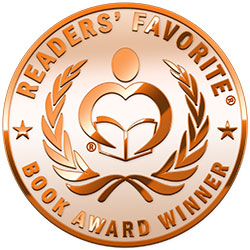 Reviewed by Christian Sia for Readers' Favorite
Katie, Bar the Door: A Novel by Ruth Hull Chatlien is a story filled with realism and humanity, following a young woman on her journey to find a foothold in a world that has mercilessly broken her. Yes, Katie is broken. She has suffered a lot from childhood. As a child, she has been religiously stifled, treated as bad in school by Mrs. Loiseaux, who accuses her of making Jesus die. She has experienced loss in the family, been sexually shamed, and bullied. Follow her on this journey as she seeks love and meaning. In a world where she struggles to be herself, can she find love and inner freedom?

This is a brilliantly written story filled with realistic themes and readers will enjoy the way the author allows the humanity and the struggles of the protagonist to shine through the writing. Ruth Hull Chatlien writes in captivating prose and creates a world that readers can relate to. It is one that most of us are familiar with. Relationships are impeccably written and readers will enjoy the family dynamics as the author builds the relationships between Katie and her parents and as she explores her emotional depth in the context of disturbing situations in which she finds herself. Characters like Joe and Marietta are written with ingenuity and I particularly enjoyed how the author handles the effect of Joe's death on Marietta. Katie, Bar the Door: A Novel is the story of someone who struggles to be herself in a world that forces her to be like others; it is deftly accomplished with unusual expertise.