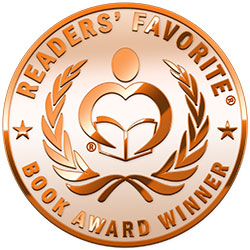 Reviewed by Parul Sood for Readers' Favorite
In Keepers & Destinies by Carl F. Brothers, readers are thrust into a world teetering on the edge of Armageddon, where the fate of Earth hangs precariously in the balance. Andrea, an underestimated and overlooked angel, embarks on a mission to find the key to prevailing in the ultimate battle between good and evil. Her initial objective is to locate the Prophet and obtain the prophecy to give heaven an advantage in the impending clash of worlds. To aid her in this task, she enlists the help of James, a beleaguered private investigator wrestling with his demons. As human and supernatural threats test their alliance, the consequences of their actions surpass their expectations. Along the way, as Andrea becomes more comfortable in the human realm, she confronts a truth that places her amid the war rather than merely being an agent of heaven.

Keepers & Destinies by Carl F. Brothers transports readers to a world reminiscent of the thrilling Supernatural series, evoking a sense of nostalgia for fans like myself of Sam and Dean Winchester. The narrative weaves together epic twists and turns, unfurling at a rapid tempo that ensures there is never a dull moment. Along Andrea's journey, intriguing and diverse characters join her, adding layers of depth to the story. Each encounter brings new dimensions to the plot, keeping readers eagerly turning the pages to see how these characters influence the outcome. Andrea's voyage of self-discovery adds another intriguing layer to the plot. As she unravels the truth about her identity, readers are treated to revelations that contribute to the story's complexity. The stakes are high, and the story unfolds with skillful pacing that keeps readers invested in the outcome. The Christian imagery and angelic theme are deftly handled, appealing to readers regardless of their faith background. The dialogue between the characters is engaging, and the world-building is immersive, making it a truly enjoyable fantasy read. Brothers has crafted a fantasy novel with grit, high-quality storytelling, and well-developed characters. Fans of the genre will be delighted by this action-packed and well-written book.