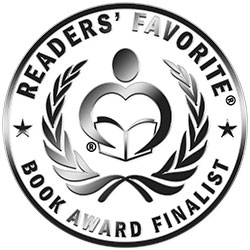 Reviewed by Tracy A. Fischer for Readers' Favorite
In a wonderful book by debut author Taylor Hardman, Keeping It Cool is a story that will suck readers in from the very start and keep them obsessively turning the pages all the way through to the very end. Follow the story of Bill Evans, a man who finally feels that he just might have his life on track. He's doing well with his heating and air conditioning business, and the remodels that he's working on in the old house he bought on auction are turning out well. But when he finds an old box of letters and meets a lovely young history teacher, Amelia, who is willing to help him do some research on the events of the letters, his life takes a definite U-turn. Will Bill's focus remain on his business and staying on the straight and narrow? Or have the letters he's found taken him down a new path that might be even more important? You'll need to read the book to find out!

I so enjoyed Keeping It Cool. This well-written story is lovely in its sweet romance, and readers will find themselves both laughing and wiping away a tear in places. Author Taylor Hardman has done a wonderful job in creating the characters of Bill and Amelia. Readers will be able to relate to, connect with and truly care about these two, and will continue to think about them long after the last page has been read. If that isn't a hallmark of a great author, I'm not sure what is. Any reader who enjoys a sweet romance or just a nice fictional story in general should definitely pick up this book. I highly recommend Keeping It Cool, and look forward to reading more from the very promising author, Taylor Hardman, as soon as possible!