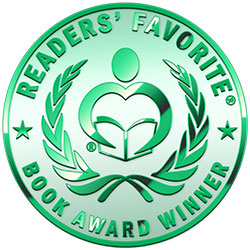 Reviewed by Stephen Fisher for Readers' Favorite
Killian: The Avalon Series Book 1 by Elizabeth Kelly is an adult fairy tale romance that begins with Killian working as a night club bartender on a fairy tale theme night. He sees a woman that captures his attention, and instantly falls head over heels in love with her. Killian is actually a fairy prince that had to leave his homeland when his family was murdered. He can only return when he finds his true mate, allowing him to return to Avalon. Killian has been in the human realm for over a hundred years when he finally meets his true mate; a beautiful college student named Reagan whose parents mysteriously disappeared a couple of years earlier. Reagan has been searching for them since. She could not sell her parents' house because they are not officially dead. It takes a while before Reagan begins to trust Killian, especially when her rival, Savannah, keeps him company whenever he fails to keep their dates. Things change for the better when she becomes homeless, and Killian invites her to stay with him at his apartment. When she learns that Killian is a fairy and he declares her as her true mate, she doesn't know if she is ready for that kind of commitment.

Miss Kelly does a magnificent job of relaying Reagan's emotions whenever the story develops from her point of view, her relationship with her best friend Alex, as well as her hesitations concerning Killian. When Killian decides to help her find her parents, they uncover a box with the same markings that are on his wooden statue. All of the characters in this book are well developed with believable quirks and temperaments. The story becomes full of surprises after she discovers by accident how to open her parents' wooden box. Set in both the fairy realm and a modern day city, Killian is magical and a true modern day romantic fantasy. This book was hard to put down, from beginning to end. Well done!