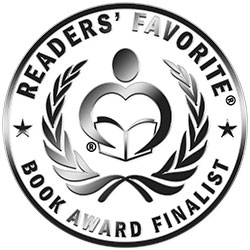 Reviewed by Siobhan Quinlan for Readers' Favorite
Kinetic (The Luminaries Book 1) by S.K. Anthony is about a group of people who are genetically altered, known as Luminaries. Kinetic is told from Annie's perspective; we see how Annie works with her co-workers while getting over the heartbreak of her divorce from the dangerous Nick Logan.

In Kinetic (The Luminaries Book 1), Luminaries are selected as teenagers, but not everyone can become a Luminary. Luminaries have different powers, for example, Annie is super strong, Jenny can heal, and Beth is super fast. When we meet Annie, it becomes clear that we are going to be reading about a strong female lead, which is a nice change from most books. Early on we are introduced to Annie's ex-husband, Nick, an evil murderer who is trying to destroy the Luminaries. We meet Nick when he breaks into the Worldsafe. Annie's orders are to kill Nick on sight, but she hesitates and this could cost her everything. It is clear that Annie still loves Nick, even though he left her three years before.

I really enjoyed all the characters, but I ended up hating how forward, pushy and obsessed Derek was with Annie. I found the story very interesting and I have not read a book like this one before. The author did a great job of explaining everything without needing to dump information on the reader, while still making sure the reader would know what was happening. The ending took me by surprise and I had not expected it. I am looking forward to seeing what this series has in store for me.