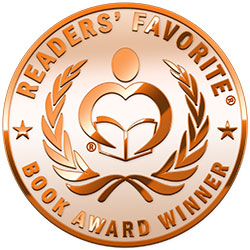 Reviewed by Jennifer Ibiam for Readers' Favorite
In the Kingdom of Duminborne, the people and witches hated each other, but they coexisted. A sage and a witch birthed twins. The first became the second, and destinies switched. Frallec became a sage while the king knighted Calec as a debt owed to the twins' father. When the people of Duminborne started dropping dead from an illness that mimicked the Winter Plague, the king asked Sir Calec to investigate the matter. Sir Calec was sucked deep into a web of lies, secrets, and scandals from the lowest serf to the church and royal house. Were they dealing with a plague or mass murder? And when war loomed between his mother's and father's sides, where would his loyalty lie? Read Knights, Witches, and Murder by R. M. Schultz for all the details.

Knights, Witches, and Murder by R. M. Schultz is a tale of budding love, royal manipulations, magic, treachery, duty, and honor. I loved the storyline: a thorough blend of fantasy, mystery, and murder. The novel also had a historical flavor to it, and the plot was unique. Calec's situation was a difficult one. It was like a war between good and evil with him trapped in the middle. But who made these rules of what's right and wrong? Do we think ourselves superior to others because we practice different religions, cultures, beliefs, or ideologies? Eristin, Father Nicobe, and the likes are examples. Perhaps it's time we understand that our strengths as living entities lie in our differences. Schultz is a gifted storyteller who wove this story to perfection. Please give us more!