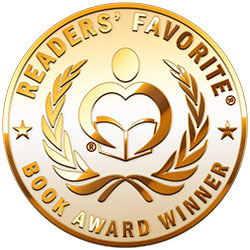 Reviewed by Tracy Traynor for Readers' Favorite
Lake Bride: Holiday Brides by Shanna Hatfield is a wholesome romance that was a pleasure to read. Bridger Holt is leaving the army. For the last two years, he has stood guard to The Unknown Soldier, now he's at a loss of where his life should be. When his uncle, Wallace Holt, dies, leaving Bridger his lakeside cabin and some other treasures, Bridger decides to take time out and assess his life. Nurse Shayla Reeves is the ultimate joyful optimist. She came to Holiday, Oregon, to start a new life where she could enjoy nature. Unbeknown to her, she has been camping on private property. When Bridger goes to chase off the intruder, he is instantly attracted to her. The feeling is mutual.

Shanna Hatfield has done an amazing job of building a tender romance with these two characters that, at first glance, seem to be opposites. The depth of the writing pulled me in, and I loved the easy flow of the romantic plot. Shanna puts a lot of detail into each person—looks, background, hopes, and dreams. This "fleshing out" causes them to become real and believable. I feel that a lot of research must have been done before the story commenced, and I appreciated the level of detail. Her writing style is smooth, so this was a relaxing read. The introduction of a stray dog, a lost fawn, and a hungry squirrel added magic to this really lovely contemporary romance. I can easily recommend Lake Bride to everyone who enjoys well-written, sweet romances.