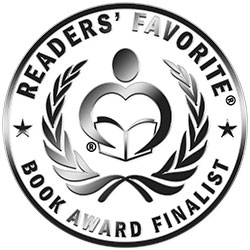 Reviewed by Trudi LoPreto for Readers' Favorite
Lakota Honor by Kat Flannery is the story of Nora, a young 19-year-old living in Willow Creek, Colorado. Otakatay is a half-Sioux and half-white man who has become a bounty hunter, hating white people for their treatment of him because of many factors. Willow Creek has a prejudiced group of townspeople against Nora and Otakatay for very different reasons. Nora's father has tried to keep her locked in the house, away from people so that they did not find out she has the mark of a healer. An unidentified townsperson hires Otakatay to kill all of the witkowin – crazy witch women - who have the mark. When he first meets Nora, the two form a strange bond that will cause sadness, heartache, violence, love, and friendship. Elwood is the wealthy mine owner wanting to marry Nora against her wishes but trying to win her over with whatever it takes. If you want to put all of these pieces together, you must read Lakota Honor yourself.

Lakota Honor by Kat Flannery is a great book with lots of up and down emotional turmoil. I was hooked, spending my afternoon reading Lakota Honor as I found it impossible to put down. The characters popped off the pages, and the plot never left me wanting. Kat Flannery painted a perfect word picture of the Old West; their feelings about the Native Americans, witchcraft, healing, friendship, and love. Lakota Honor is an excellent book, and it has all the ingredients for a made-for-TV hit movie. Kat Flannery has found her way onto my favorite author list, and I can't wait for her next book. Read Lakota Honor, and you will not be disappointed.