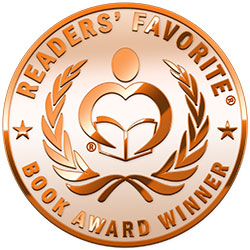 Reviewed by Edith Wairimu for Readers' Favorite
Deb Preston documents her heart-warming and humorous journey to motherhood in Learning on the Fly and Laughing Till I Cry: A Journal of Mothering My Daughter From Ages One to Seven. The journal captures the highs and lows of motherhood and everything in between. It includes many moments of introspection and learning. The work shows the beauty within the mundane. It involves many beautiful events experienced in Preston's and her daughter's everyday lives, including funny conversations, warm hugs and cuddles, and enlightening instants when both mother and daughter learn from each other. The diary is comforting too and aptly captures the challenges and rewards of parenting. In between entries, hilarious snippets of amusing observations or experiences shared are included, which further enliven the journal.

I loved that the incidents captured often resulted in profound faith-based messages that expound biblical lessons and show how they apply in daily life. I also appreciated the work's honesty in its depiction of motherhood. Mothers will relate to Deb Preston's struggles and share in both mother and daughter's wonderful, joyous moments. I enjoyed their lovely, close bond and loved the amusing observations and conversations included. Since the work is organized in a day-to-day format, it will offer aspiring mothers a candid look into what motherhood and parenting involve. While demanding and trying, the book shows that motherhood can be a wonderful, fulfilling journey. Told through the lens of a mother and her daughter, Learning on the Fly and Laughing Till I Cry is a must-read for any mother looking for a light-hearted, relatable, and uplifting read.