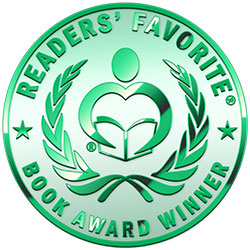 Reviewed by K.C. Finn for Readers' Favorite
Legend of the White Lion is a work of fiction penned by author Kathy Coons, and it fits well into the modern folk tale and mythology style of novel writing. The story is suited to the general reading audience, and it begins with the central character Mariah Brooke, who is frustrated that she isn't where she wants to be in life. Knowing that her true calling isn't to stay stuck in a small town in Kansas, Mariah takes the leap and moves to Seattle. But once there, Mariah discovers a valley village being terrorized by a mysterious white mountain lion, one that bears the same yellow eyes which call to her in dreams. Could this be the destiny she's wished for all along?

Kathy Coons sets the scene for a transcendent and somewhat surreal story, but one which is deeply grounded in the emotional reality of the central character. We get to know Mariah so well right from the off, with a solid portrait of her grieving state and her very relatable desire to get out into the world and find her true place. What unfolds within the pages of Legend of the White Lion is a journey to strength, insight, and inner peace, but it does so with all the dark moments and sharp edges thrown in that real life hands us every day. The setting, atmosphere, and side characters in the work also beautifully highlighted these highs and lows in the drama, foreshadowing some gritty moments and alleviating others. I would highly recommend Legend of the White Lion for readers seeking something totally different in modern fiction: an original and heartfelt work indeed.