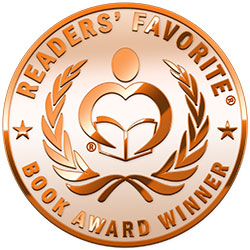 Reviewed by Emily-Jane Hills Orford for Readers' Favorite
Life for a lonely spinster in the Victorian era could potentially stretch on endlessly into oblivion. It wasn't a cheerful thought for Victoria Kavanagh. Already in her twenties when her father passes away (her mother passed away when she was younger), Victoria has given up on the idea of finding a suitable marriage partner. Besides, she's turned off men in general after having witnessed first-hand the brutal hand her father used on her mother. She wants nothing to do with that kind of abuse. But she does want a child. When a baby is left abandoned under a pew at the church where she attended services, Victoria decides it was a mother-daughter match meant to be. But there are specific protocols that a young woman must follow in this era, and adopting a child as a spinster is frowned upon, if not even illegal. This is where Lie A Little... To Love A Lot by author Debra Delaney really takes off.

Debra Delaney's novel, Lie A Little … To Love A Lot: A heart-warming Victorian family saga (The Faredene Trilogy Book 1), is a comfortable, Victorian-era historical romance novel. Set with similar staging and style to Catherine Cookson and Anne Perry, this story will have the reader captivated from beginning to end. The plot follows Victoria's search for a new role as an entrepreneur and a single mother. At the same time, she faces the challenges of Victorian-era prejudices and female stereotypes, not to mention the brutality of so many men who took advantage of their power to subjugate the women they controlled. The author has a powerful command of language – her descriptive narrative and in-depth character development are on a par with the likes of Cookson and Perry, and the author makes the reader feel like part of the story. Her use of strong female characters who stand up against the controlling powers of tradition allows the reader to be immersed in another type of history lesson of the Victorian era. This story will enrapture readers from beginning to end.