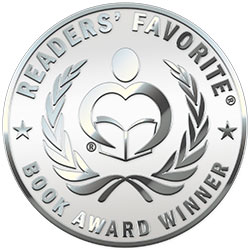 Reviewed by Liz Konkel for Readers' Favorite
Lost Shadow by Chanda Hahn is the third book in the Neverwood Chronicles. Wendy is on a quest for vengeance against Hook after he's taken nearly everything from her. He has the Lost Boys and he has Peter but Wendy refuses to let him take her hope. Wendy turns to the few Lost Boys still at her side to help her on a daring rescue mission to find Peter and release everyone from Hook's clutches. No one could have expected the trail to lead them back to the beginning. Back to Neverland. If they're to stand a chance at saving their friends, they'll have to face off against the Red Skulls and find a way to take down Neverland.

Chanda Hahn continues this addictive series with a new installment that ups the stakes and finds Wendy and the Lost Boys in possibly their most dangerous fight yet. Hahn brings to life a new take on the classic tale of Peter Pan and put a fresh spin on the beloved characters of Wendy, her brothers, Peter, Tink, and the Lost Boys with Tigerlily and Nana making an appearance and Dr. Barrie playing a key role. Other fun references include winks to Alice in Wonderland with the inclusion of Wonderland Games and Alice while also mentioning the Cheshire Cat and Tweedledum. Those who can't get enough of Peter Pan will instantly fall in love with this retelling which blends wonder and danger with action and suspense. Hahn has woven into the plot a touch of science fiction while still honoring the more fantastical elements of the original story and incorporates plenty of suspense as the characters face off in a battle against the Red Skulls and Hook. The characters have a few of the same traits as the characters on which they're based but with a twist in their personalities which fits them to the circumstances of this unique retelling.

The romance between Wendy and Peter continues to be explored with new obstacles keeping them apart while also incorporating some sweet and romantic moments between the two. The story has plenty of suspense and fighting against morphlings and Red Skulls, but does weave in lighter moments through the presence of the Lost Boys who are just kids so their mischevious antics give a touch of innocence to the story. Wendy takes on a motherly role toward the boys which permits them to just be kids where they can do things like teleport from room to room and shut all the doors. Hahn perfectly captures the child-like qualities of the Lost Boys and uses these moments to maintain the same wonder found in the beloved story. Lost Shadow is a delightful read and is perfect for everyone who loves Peter Pan while reaching out to all ages with a story of wonder, survival, and imagination.