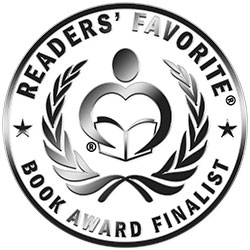 Reviewed by Pikasho Deka for Readers' Favorite
Love and Other Moods is a contemporary romance novel by author Crystal Z. Lee. It follows a young woman named Naomi and her circle of friends as they navigate through life in the city of Shanghai. Told through multiple POVs complemented by a non-linear narrative, the novel opens with Naomi reeling from the after-effects of her break up with her fiance. After a string of bad relationships, Naomi finds a kindred soul in Dante Quyang -- a Chinese architect who grew up in England. However, Dante's parents distrust the Japanese due to her family's history of suffering during the events of Nanjing. Hence, Naomi's Japanese heritage complicates matters. Additionally, Dante and her long-distance communication further add strain to the relationship.

Just like movies such as New York, I Love You or Paris, Je T'aime, Love and Other Moods feels like an ode to the city of Shanghai. Author Crystal Z. Lee perfectly encapsulates the essence of Shanghai and, to a lesser extent, China itself as the narrative showcases both of its feet planted firmly in the future while simultaneously reminiscing its past. There is almost a bittersweet element to the story as Crystal Z. Lee masterfully captures the hyperactive and extreme nature of a cosmopolitan city like Shanghai, along with its capacity to generate melancholy and loneliness. As someone who lives in a busy city, I found Naomi and her friends extremely relatable. I would highly recommend Love and Other Moods to readers who enjoy contemporary novels as I thoroughly enjoyed it myself.