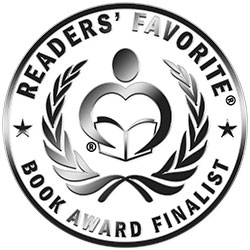 Reviewed by Rabia Tanveer for Readers' Favorite
Love and Punishment by Susan Mac Nicol is a suspenseful romance novel with a serial killer on the loose and taunting the authorities to catch him if they can. Detective Anthony Parglietto had his work cut out for him by the Bow-Tie Killer who seemed to enjoy Anthony's misery. The serial killer would rape, torture, and kill his victims and leave a bow-tie around their necks to mark them as his kills. Flynn Parker, an investigative reporter, has made it known that he would like to tell the serial killer's story. So the killer kidnaps him but lets him go. After that, he leaves a series of emails for Flynn to figure out who the serial killer is and not to share the information with Anthony, or there would be consequences. As the killer stays one step ahead of the two of them, things start to get dangerous. Somehow, Flynn and Anthony need to figure out the clues before it is too late.

I love a good mystery filled with suspense and plenty of action. Anthony and Flynn make a great couple and partners. While things aren't going their way from the start, they make it work. In the beginning, I thought Flynn was foolish to invite BTK like that, but that was such a good turn of events by the author. Susan Mac Nicol did a fantastic job with building the story up, making readers invest in the story and surprise them with twists after twists. The character development is brilliant, the plot is outstanding, and the pace is perfect. There is never a dull moment in Love and Punishment. Something is happening on every page, and I love that. I would highly recommend this novel to LGBTQ romance fans!