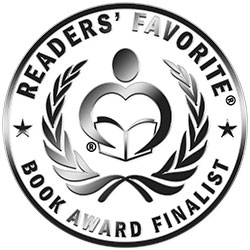 Reviewed by Mamta Madhavan for Readers' Favorite
Love, Bill: Finding My Father Through Letters from World War II by Jan Krulick-Belin is a collection of heartrending and poignant memories the author has of her father, Bill, which she shares with readers through this book. The author's love for her father is evident through her words, and she speaks of how she tried to keep him alive after his death so that he would not slip away completely from their memories. The author's collection of get-well cards from grade 1 kept him in her thoughts and she always looked at these as her last link to him. Fifty years later, another set of letters brings him back into her life by telling her things about her and her father, which her mother was not able to tell her during her lifetime. It is a story of love, romance, family, persistence, patience, discovery, and family ties that will touch the hearts of readers on many levels.

The author puts her father's memories into words beautifully and this resonates well with readers. The narration is detailed and descriptive, and the author takes readers on an unexpected and remarkable journey of her life. The amazing letters, the spiritual undertones, the Jewish connection, and lastly descriptions of World War II make the book an amazing read. The pictures in the book will help readers connect better with the characters, and the letters written by her father to her mother speak of the love they shared for each other. The author gives a voice to her father's life and tells readers how he made an impact while he lived, and the way he loved her mother and their family. The memoir has been beautifully executed and readers can feel the love and family bonding clearly through the author's words and expressions.