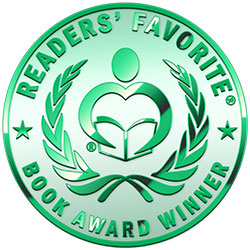 Reviewed by Trudi LoPreto for Readers' Favorite
Love Child: A Midnight Marauder Adventure is a true western novel that was an excellent read. When Slim Hanson discovers he has a teenage son, Richie, from a woman he loved very much many years ago, he is thrilled. Slim, his daughter, Charlotte, and her husband, John Crudder, and his horse, Midnight, welcome Richie into the family with open arms and lots of love. Richie has come because his mother, Marie, has been murdered and she had told him that if anything ever happened to her he should go to Bandera because he has family there. When John hears the story of how Marie was murdered, he takes it upon himself to track down the killer and bring him to justice. John faces many life-threatening and scary situations as he tracks down the bad guys.

There were many twists, turns and alarming events that made it impossible to put down Love Child. I particularly liked that Roy Clinton made the story come alive and it was so very accurate to the time period. This is the first book I have read by Roy Clinton but I look forward to reading all of the John Crudder Midnight Marauder Adventures as soon as possible. If you like the 'Old West' genre, this book is a must-read. I believe this would make a great TV series or perhaps even a movie. I highly recommend this book for men and women, young and old. Thank you, Roy Clinton, for a winning book in Love Child.