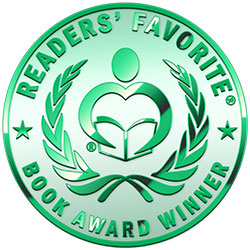 Reviewed by Mamta Madhavan for Readers' Favorite
'You are the master of your fate. You are the captain of your soul.' Love, Forgive, Never Give Up! 3 Powerful Ways To Turn Tragedy Into Triumph, Adversity Into Advantage, And Take Your Life To The Next Level by Bill and Daniele Hargenrader is an encouraging and motivational book on overcoming adversity, tragedy, struggle, and suffering. This book is useful when it comes to consciously choosing actions and aligning them with living. It gives readers the framework to fit within their own chosen lifestyle and purpose. The book is about helping readers understand how to use adversities to their advantage and emerge stronger than before.

The personal experiences of the authors help readers connect with the tools and strategies, and three powerful forces (love, forgiveness, never giving up) that are useful when it comes to finding their way in life. Though the authors speak about their personal history, they do not harbor self-pity, self-doubt, or lack of self-confidence. Instead, their positive attitude towards dealing with the adversities in life will inspire all readers to deal with the problems in their lives in a positive way. This book is a game changer; it is about healing and will teach readers life lessons to make them stronger. It is a book that should be in everybody's collection as it can be read many times. Readers can use it for reference while dealing with personal challenges and overcoming all the odds life keeps throwing at them.