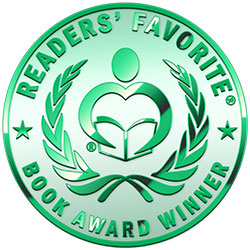 Reviewed by Dr. Jordan Alexander for Readers' Favorite
Love in the Time of Wormholes by Jess K Hardy is a delightful, fast-paced, and warm-hearted rom-com set on an interstellar pleasure craft. Think Star Trek with a super sexy heroine named Sunastara Jeka (Sunny) and the uncharted adventures here are often between the sheets. Sunny takes her job onboard the Ignisar seriously, ensuring the pleasure-seeking guests are catered for, no matter what their desire. She and her crew interact with humor and steamy passion and display the full range of human emotions - even with the artificial intelligence bots onboard. I love how Jess K Hardy weaves a dramatic socio-political backstory as we cheer for Sunny's happy ending with Freddie, a spunky one-night stand that returns as a crew member. Love in the Time of Wormholes is entertaining with unsuspecting plot twists and many moments of laughter.

Jess K Hardy subtitles the book: A Second Chance Sci-fi Romance and that's exactly what you get. After five years working onboard the deep space pleasure cruise, Sunny appears wild and crazy on the outside, yet has deep unprocessed emotions on the inside. The author introduces all manners of characters in the right place at the right time to aid Sunny's personal development, process the loss of her child, and provide Sunny with an opportunity to find love again. The intergalactic connections sit nicely alongside human vulnerabilities that persist no matter where the planet or what the time period. We can all benefit from a little more love. Let's hope Sunny thinks so too and takes her second chance before it floats off to a distant galaxy. Take a chance on Love in the Time of Wormholes and you'll enjoy a great sci-fi rom-com with funny and unique characters and an engaging story.