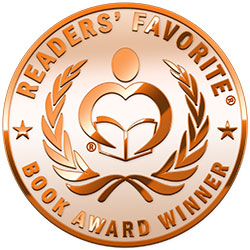 Reviewed by Mamta Madhavan for Readers' Favorite
Love Under Repair: How to Save Your Marriage and Survive Couples Therapy by Keith A. Miller is a well written book on couples therapy which will help couples decide the path they want to choose for themselves. In an era where marriages break at the drop of a hat and divorces are becoming more and more common, the author guides couples through marital therapy and the treatment modalities that will help them save their marriage from breaking apart. The personal stories shared by the author help readers connect with different types of problems faced by couples, and how therapy and treatment are helpful in solving problems in the marriage.

The book gives couples an idea of what they are looking for in a therapist and the questions they need to ask while undergoing the therapy sessions. It's a perfect guide for those who want to get their relationship back on track. The personal stories shared are relatable to readers and the entire book is a simple and fun read that connects well with all. The fitting room quiz is helpful in finding out the type of Imago Relationship one has. The Seven Principles for making a marriage work are indeed helpful to readers. It's an engaging book and has good information for those couples who are looking to make their relationships work. An interesting read. The author handles a relevant topic very cleverly.