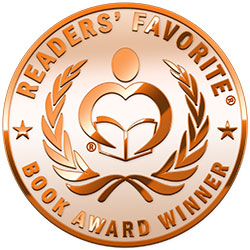 Reviewed by Mamta Madhavan for Readers' Favorite
Love Without Limits: Jesus' Radical Vision For Love With No Exceptions by Jacqueline A. Bussie is the author's love letter to readers and is all about her journey to love bigger and better, and those who taught her how to do it. Love demands understanding and the book is a handy manual to make readers understand to love unconditionally and make their love so great that it can overthrow hate and heal the hurts experienced. The memoir is just not about love; it also speaks about a deep love for Jesus, cosmic love, and a love that is all about inclusivity. First love can teach you the power of many things like magic, stings, separations, and words which can leave an indelible mark and teach some useful lessons. The author also shares biblical stories to give readers a different perspective and asks readers to borrow the love God has in store for everyone.

Love Without Limits is relatable and the stories will help readers to look at love with an entirely new perspective and broaden their thinking when it comes to love. Loving without limits is highlighted in the book and it will encourage all Christians to love Jesus like never before. Jacqueline A. Bussie speaks about the topic in detail, leaving readers with no room for doubt when it comes to love and loving. Love helps to release the outworn and God needs to be thanked for the metamorphosis. The memoir is also about inclusivity, acceptance, and tolerance that transcends all boundaries, and love without any exceptions, expectations, and limits.