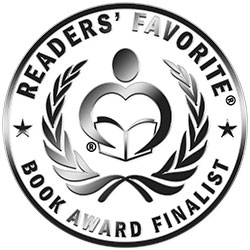 Reviewed by A. L. Peevey for Readers' Favorite
Lucent Sylph by RJ Conte is a short story with heart about hearts. A Lucent Sylph is, in the words of the author, "…a translucent glass fairy that can sit in the palm of your hand." They originate from Sylpha, an otherworldly land inexplicably connected to America by a portal. Although they are much coveted as pets, not only by twenty-fourth century Americans, but the rest of the world as well, Lucas Thissel wants nothing to do with them, for he fears causing them harm and ultimately their death. Yet, what he most fears is love. Then, one day he discovers Nissa, a Lucent Sylph to whom he had been previously introduced, now abandoned by ex-friend and insufferable gaming rival, Josiah. Despite his best efforts to mind his own business, Lucas can't control his heart nor ignore Nissa's plight.

RJ Conte's Lucent Sylph is somewhat reminiscent of The Little Prince, each tale making observations about human existence through the words of unearthly beings. Lucent Sylph is about love, but is not a typical love story. On the part of Lucas, there is a certain wistful longing for some romance, "but if a bird loved a fish, where would they live?" The need for love is an obvious theme, as is loss, and that loss can be turned into purpose. God is unabashedly referred to more than once, so are the Lucent Sylphs really angels sent to teach humans more about love? I loved the cover and the story and its message. The writing is fun and poetic at times. I found the language of Lucent Sylph taut yet enchanting. All in all, Lucent Sylph is well worth your time.