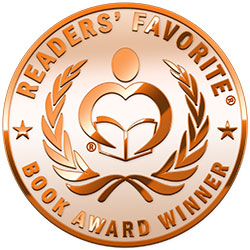 Reviewed by K.C. Finn for Readers' Favorite
Lula Mae: Love Train Series is a work of fiction in the historical romance and interpersonal drama subgenres. It is suited to the general reading audience owing to its sweet style and non-graphic storytelling approach and was penned by author Charlene Raddon. In this fourth novel of the Love Train series, our titular character Lula Mae has some real turmoil on her hands. Tasked with traveling all the way to Cheyenne to get her niece, Lula has nothing but her wits to survive on when a robbery leaves her broke. So when she encounters US Marshal Gannon Calloway, complications arise, especially as she's posing as a boy whilst she travels.

Fans of Christian American fiction are sure to enjoy the adventurous trip back in time that author Charlene Raddon has gifted us with. One of the things I adored most about this novel was how clever the characters are, from Lula's ruses and sharp dialogue when posing as Lou through to Gannon's investigation and the search for his mysterious star witness. The love story develops sweetly and gradually with a strong emotional forefront which many readers are sure to appreciate, and it makes you feel personally attached to Lula's journey by the end of the tale. I also loved the historical detailing, from the clothing to the customs, the laws, and the courtship ideas. Everything was accurately penned to enhance the storytelling. Overall, I would highly recommend Lula Mae for western romance readers to enjoy from cover to cover. A gem of a novel indeed!