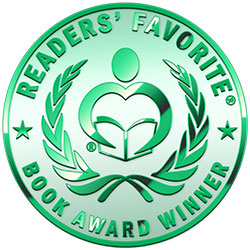 Reviewed by Frances Deborah Kerr-Phillips for Readers' Favorite
Macron Unveiled by Alain Lefebvre is an in-depth investigation into Emmanuel Macron, President of France, man, politician, and player on the international stage. In each chapter, Lefebvre explores a different aspect of Macron's complex public persona in terms of how he has approached significant internal and external crises and events. Macron is shown to be a completely new political 'prototype' in that he has positioned himself as being in the middle of the political spectrum, independent of traditional left-wing and right-wing ideologies, being driven by what he believes is best for France. However, Lefebvre does not shy away from what he perceives as being flaws in Macron's strategies. Macron Unveiled follows the French president's meteoric rise, his stumbling, and his regaining of equilibrium as the end of his first term approaches.

In reading Macron Unveiled, I hoped to improve my knowledge and understanding of France's current political landscape. Lefebvre's book, however, offers so much more: he couches his analysis of Macron within a deeper study of French political history, providing the reader with abundant context. In addition, Macron's strategies and character are often compared to those of key political players around the globe, such as John F. Kennedy. His commentary is frequently substantiated by quotations from various print media publications, as well as from public figures, lending authenticity to his arguments. With the first round of the 2022 French presidential election less than a month away, the opportunity Macron Unveiled offers to gain insight into one of the key contenders is well worth seizing.