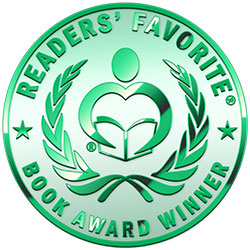 Reviewed by Elizabeth Butts for Readers' Favorite
Made For Me by Kathryn R. Biel follows Michele, an aspiring designer (who unceremoniously flunked out of design school) without clear direction. She is from a large, loud family, who loves her and has her back, all the while meddling in her non-existent love life. She has an on-again/off-again 'friend with benefits' who, at the start of the book, was off-again. She is disappointed with life, but has no idea what to do about it, until her job disappears overnight and she has to make a decision.

Made for Me is laugh out loud funny. Seriously. I read this book at every opportunity. Eating cereal in the morning, on the treadmill at work, before bed. Any time I had a spare second, I immersed myself in the world of reality TV, flowing materials, pins, and cutthroat competition. Kathryn R. Biel created characters you will enjoy. Even the antagonists will be fun for you, I promise. This is an easy read, one that will keep you captivated. You will find yourself imagining yourself in Michele's creations, which is so impressive considering you are only getting a verbal description of them. Seriously, though, maybe she could come and be my designer! You will enjoy this book. This is what I think of when I think 'Chick Lit.' Light, easy, fun, funny, and something I smile about every time I think of it. It will leave you wanting just a little bit more. I highly recommend Made For Me.