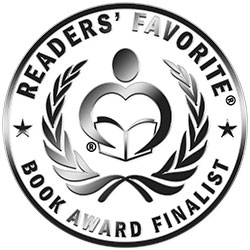 Reviewed by Christian Sia for Readers' Favorite
Fans of James Patterson and David Baldacci will be enraptured by Francis Sparks' Made Safe, a gripping thriller that involves crime and a gritty investigation. Moses Winter is a private investigator embroiled in an investigation of adultery. Hired by Fred Dunsmore's wife, Sharon, he follows his subject for weeks and finally nails him in a red-handed scandal with his mistress, Šejla Tahirović. That is when things get really bad for him and his erratic client, with the subject ending in the hospital and Moses behind bars. The conflict escalates pretty fast as Moses and Sharon get released from jail because Fred Dunsmore goes missing. Now, Moses must find him. With the help of DCI agent Rakic, Moses has to walk an uncharted path into the most dangerous places and ultimately into downtown Des Moines' underbelly of crime.

Francis Sparks has written a story that is as enthralling as it is entertaining, a boisterous ride into unusual places. The plot is well-paced and unpredictable, beginning with a humorous encounter between wife and cheating husband, and a detective who barely contains his laughter. The conflict is introduced from the very first paragraph and masterfully developed throughout the story. At some point I wondered if the author wouldn't run out of tricks at the rate the story moved, but was utterly surprised that he kept the pace steady and rolling fast until the denouement. Made Safe features wonderful characters and a beautiful setting, captured in powerful prose, with each one of its elements vividly described. The interesting and engaging dialogues are an additional spice to the well-developed characters and the engaging plot. This is an exciting story that will be hard for any reader to put down.