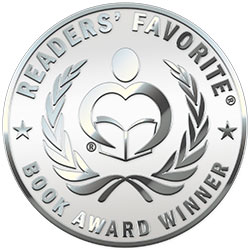 Reviewed by Jamie Michele for Readers' Favorite
Madness by M.L. Banner is the story of Ted and TJ, a married couple with twenty years under their belts, embarking on a transatlantic cruise out of Malaga to enjoy some of the limited time they'd finally found together. From its onset, the trip seems doomed with flight delays and a near fatal dog attack as they are "luckily" able to secure a car to get them to their hotel. But this isn't just a normal pleasure cruise. As things begin to further unravel and animals begin to attack en masse, the pair finds themselves confined to the boundaries of a ship in what can only be described as the beginning of the end.

Madness by M.L. Banner packs a massive wallop from the first page of its prologue, a contaminant in 1712 Tenerife. Red eyes, crazed animals, and the gory demise of a man and his son set the tone for Ted and TJ's own cataclysmic voyage centuries later. The story is well executed and invites both thrills and horror from its onset, not a simple task in an age where apocalyptic novels abound. Banner has the skilled hand of a seasoned author where suspense building applies, and the descriptions in Madness read like a movie script...they are wonderfully detailed and fleshed out (bad pun regretfully intended). I'd recommend Madness to anyone looking for a fresh, unique, and exhilarating twist to the horror genre, but must warn readers that once they've picked the book up, they'll be hard pressed to set it back down. I loved it. Really, really well done!