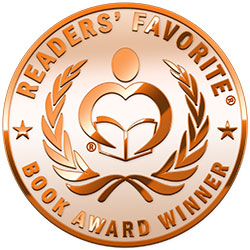 Reviewed by Vincent Dublado for Readers' Favorite
Mary Magdalene is one of the best known female biblical figures, and those familiar with her story have different images and impressions of her. In Magdalene Mysteries: The Left-Hand Path of the Feminine Christ, we are introduced to what is a non-canonical account of Mary Magdalene as the key figure in the work of Christ. From the same husband and wife team who brought us Womb Awakening, Seren Bertrand and Azra Bertrand, M.D. bring us the story of Mary Magdalene as the right hand of Christ in the Judeo-Christian religion and trace her profound knowledge of the mystical. Lavish with colored as well as black and white inserts of evocative images to offer an illuminated path to your reading, this book is a pilgrimage to the lesser-known life and times of Mary Magdalene. It delves into her priestess lineage, legacy, and historical imprints found in coded messages of literature, visual arts, and occult societies.

Seren and Azra Bertrand's detailed accounts of Mary Magdalene's lineage and the highlights of her authority as the feminine Christ can only be read in snippets from other historical accounts. Reading Magdalene Mysteries is not only an invitation to look behind the history of the influence of this woman from Magdala but an inquiry into the powerful role of women in general as well. It is an enticing spiritual journey on account of its soulful tone that appeals to your faculties, given that Mary Magdalene is an instinctive force and a spiritual essence. A love-infused magical journey to the life of a biblical figure that is worth examining, this is the right company for anyone who wants to dig deeper into the undocumented story of this biblical icon.