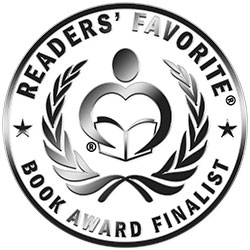 Reviewed by Carmen Tenorio for Readers' Favorite
Mahalo Bear Says Thank You! by Bo Bergmann is about Mahalo Bear, a character who is half bear and half pineapple. He is certainly the world's most optimistic and grateful bear whose favorite thing to do right after waking up is to say thank you for everything. After tripping on the stairs and getting a blue bump on his head, Mahalo Bear said, "Thank you." Mahalo Bear continued to say thank you after each mishap, even when his clothes were stained, to the dismay of his friend, Doubtful Duck. But once in school, he used all the stains on his clothes as the sample colors for his show and tell rainbow project. Impressed by what he had done, the teacher rewarded Mahalo Bear with a balloon for his presentation. Mahalo Bear later explained to Doubtful Duck, that according to his parents, it is always better to have an attitude of gratitude and look for the good things in life, because you will eventually find them. They hugged each other before parting ways, without realizing that the stains and dirt on his clothes had smeared his friend's pretty new dress. But instead of getting upset, Doubtful Duck just said, "Thank you!" as she laughed her way home.

Mahalo Bear Says Thank You! is a charming children's book that features an adorable pacifist bear who chooses to be mindful and have a positive attitude. Bo Bergmann uses cartoon-like, colorful illustrations and a fun Hawaiian theme that will especially appeal to young readers. Children can also easily identify with the main character's occasional clumsiness that young readers themselves can sometimes experience. But what matters most is how Mahalo Bear talks about the advice that his parents give him and shows us how he starts his day with gratitude and positivity even when obstacles arise. Responding sensibly rather than acting impulsively can help you see things for what they are. Since having a grateful attitude prevents disagreements and encourages communication, Mahalo Bear acts in a way that fosters faith and the belief that everything will work out for the best. It is a tactic that he proves to be more advantageous for everyone, and even healthier and less stressful. A recommended read-along book for emergent and independent readers, plus adults who should occasionally be reminded that it's always better to say thank you and strive to live a life with an attitude of gratitude.